Report on Advisor, Project/Program Management(Wireless) At Dell Careers
Advisor, Project/Program Management(Wireless) At Dell Careers
Description:
Overview
Success Profile
Analytical
Communicator
Conceptual
Inventive
Problem Solver
Results-driven
Responsibilities
Accountabilities
Manages projects, or specific activities related to projects within given constraints of scope, schedule, budget, and quality through the duration of the project Allocates work among team members and provides guidance on a regular basis
Conducts periodic reviews to ensure project is on track and conducts post-project reviews
Ensures all project documentation is kept up to date and communicated to the relevant stakeholders on a timely basis
Utilizes relevant project management tools, systems, and applications
Defines supporting and/or driving process improvements  
Responsibilities
Typically responsible for module/s of a project or for small to medium project/s Impact is within a significant scope project or part of a function or process Identifies areas of risk/opportunities and influences and implements continuous improvements
Maintains awareness of trends, business conditions and internal process and practices impacting project/program(s)
Provides over-arching results, recommendations, and documentation
Develops recommendations and implements solutions to project/program challenges
May facilitate partner alignment and maintain partner relationships
Qualifications
At least 8+ years Project Management Experience, PC experience is a plus.
Priority setting skills.
Strong initiative and ability to work in a self-directed environment.
Strong knowledge of the Engineering Development Process
Good technical understanding of the products assigned.
Strong ability to work with suppliers.
Ability to communicate clearly through oral and written communications in English globally.
Ability to multi-task in a dynamic environment.
Ability to present clear and concise information to team, internal customers, and external customers.
Ability to lead extended teams and meet deadlines.
Ability to manage daily workflow as required to meet departmental and customer requirements.
Demonstrate attentiveness to quality and productivity
Job Family: 
Program-Management Business-Support
Job ID: 
R037905
Apply Now
Learn what it's like to work in the Taipei Office.
Explore this location
Key Benefits
Rewards & Development

It's simple. We believe in rewarding our team members for a job well-done and investing in our team member's professional development filling the majority of our open positions internally.

Health & Wellness

As part of our overall rewards, we offer benefits programs designed to help you maintain a healthy lifestyle. These benefits are based on your location, so please ask your recruiter for more details.

Flexibility

Dell's Connected Workplace program offers new ways to work and enables eligible team members to choose the style that best fulfills their needs, both in their job and their personal life.

Other Benefits

You may be eligible for other programs in your location including employee purchase program, paid time away from work, financial and savings programs and more. Talk to your recruiter for more details on what benefits programs are available in your location.
Life at Dell
Discover life at Dell from our employees who are leading the way toward innovation and digital transformation.
Come be a part of the talented, dedicated and motivated teams in the Dell family by applying today.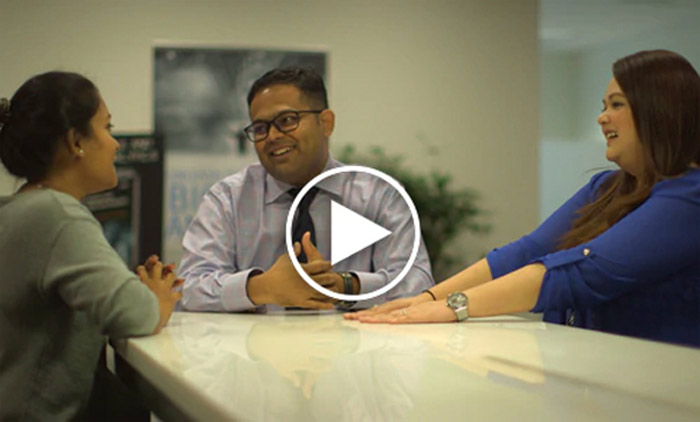 Culture
Our culture is defined by our values and made real every day by how we work and lead. We know our culture is the foundation for all we've achieved, and for all the success ahead of us. Don't take it just from us – see what our employees say in our annual "Tell Dell" results.
90% My leader cares about my well-being both professionally and personally.
93% I am proud that I never have to worry about Dell Technologies showing up in a headline damaging our ethical reputation.
90% My job means more to me than just a paycheck and benefits
94% Believe flexible work arrangements (e.g., working remote, mobile, telework, etc.) at Dell Technologies contribute positively to our performance as a company.